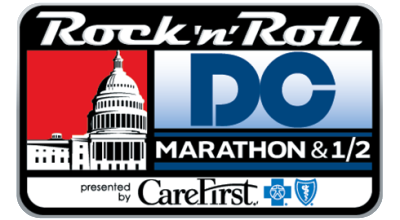 This Saturday, March 14, is the Rock n' Roll Marathon and Half here in DC. We have two superstar runners competing in the races – Julia Taylor in the marathon and Robert Kirk in the half. Both have been training hard through the treacherous winter and are ready to wow the crowds tomorrow morning!
Any other WRC-er's running that I missed?
Cheer Station
Let's show Julia and Robert some WRC love tomorrow morning. Join our cheer station on Rock Creek Parkway between miles 5 and 6, around the Mass Avenue (Glover) Bridge and the Waterside Drive entrance. Many thanks to Julia Blakely for leading our cheer station which is perfectly placed just before the grueling Calvert hill!
If you can't make it to this cheering section, but still want to support the runners, here's a course map.